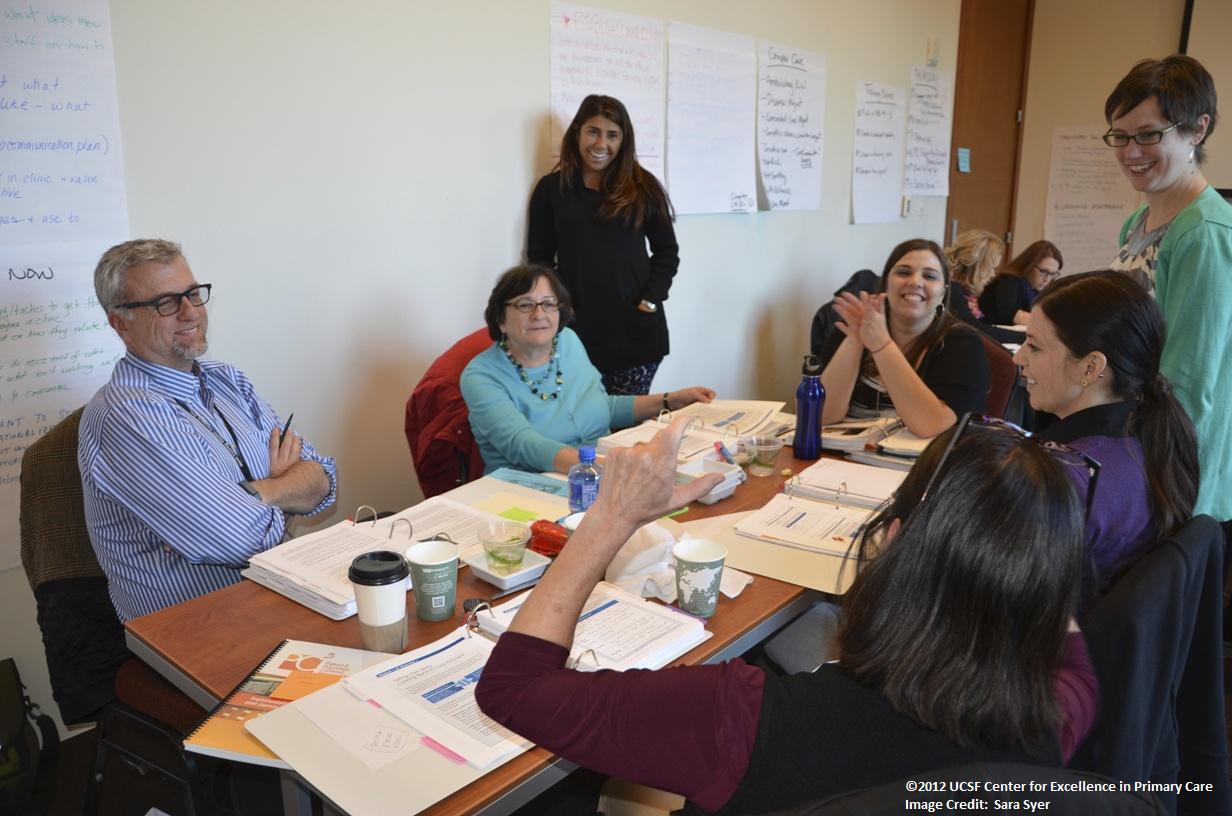 The Practice Coach Training provides core knowledge and skills required to guide practices through transformation utilizing the 10 Building Blocks of High Performing Primary Care as their roadmap.
This training emphasizes how Practice Coaches can empower and support a clinic or practice to carry out quality improvement on their own.
What is Practice Coaching?
Practice Coaches (also called Practice Facilitators) assist primary care practices and clinics to improve the way they deliver care. Our training is built around the 10 Building Blocks of High Performing Care model.
Practice Coaches work with clinics to address many common challenges to improvement such as
Disengaged or ineffective leadership
Lack of teams or poorly functioning teams
Unsuccessful engagement of patients as partners in care
Limited or delayed access to appointments or long wait times for patient
Coaches often focus on a few building blocks at a time, encouraging the clinic to start with the foundational blocks. Although all of the Building Blocks are important to implement and address in transformation efforts, the foundational blocks of strong leadership, knowing your patient panel, robust data collection and usage, and functioning teams are essential for lasting change to occur.
There is evidence that practice coaching works.
A review of 23 studies involving over a thousand primary care practices found that practices receiving coaching were almost three times as likely to adopt evidence-based guidelines compared with control practices. The review also found that the time a practice coach spent with a practice and the amount of improvement a practice achieved are directly related. [Baskerville et al. Ann Fam Med, 2012; 10:63-74.]
In a study of 36 practices, those with practice coaches made more improvements than those without coaches [Nutting et al, Ann Fam Med 2010;8 Suppl 1:S33-S44.]
Our Practice Coaching Curriculum
The CEPC Practice Coach curriculum is divided into modules based on the 10 Building Blocks. Each module contains the material covered in the training sessions plus background readings and assignments with key information on the Building Blocks topics.
Trainings offered by CEPC are based on adult-learning theory and principles. Our highly-interactive and collaborative training strategy includes games, role-plays and problem-based case studies. During the course of the training, participants will practice new and receive feedback in real-time from trainers and fellow participants. Trainers encourage participants to draw on their personal experiences working with patients or clinic staff.
This training is ideal for quality improvement staff or clinic staff interested in transforming the way primary care is delivered.
Read more
Learn more about our practice coach training, conducted in partnership with Care Oregon: 

If you are interested in having CEPC train your organization on practice coaching, or are interested in attending an upcoming CEPC Practice Coach training, please contact CEPC at [email protected].