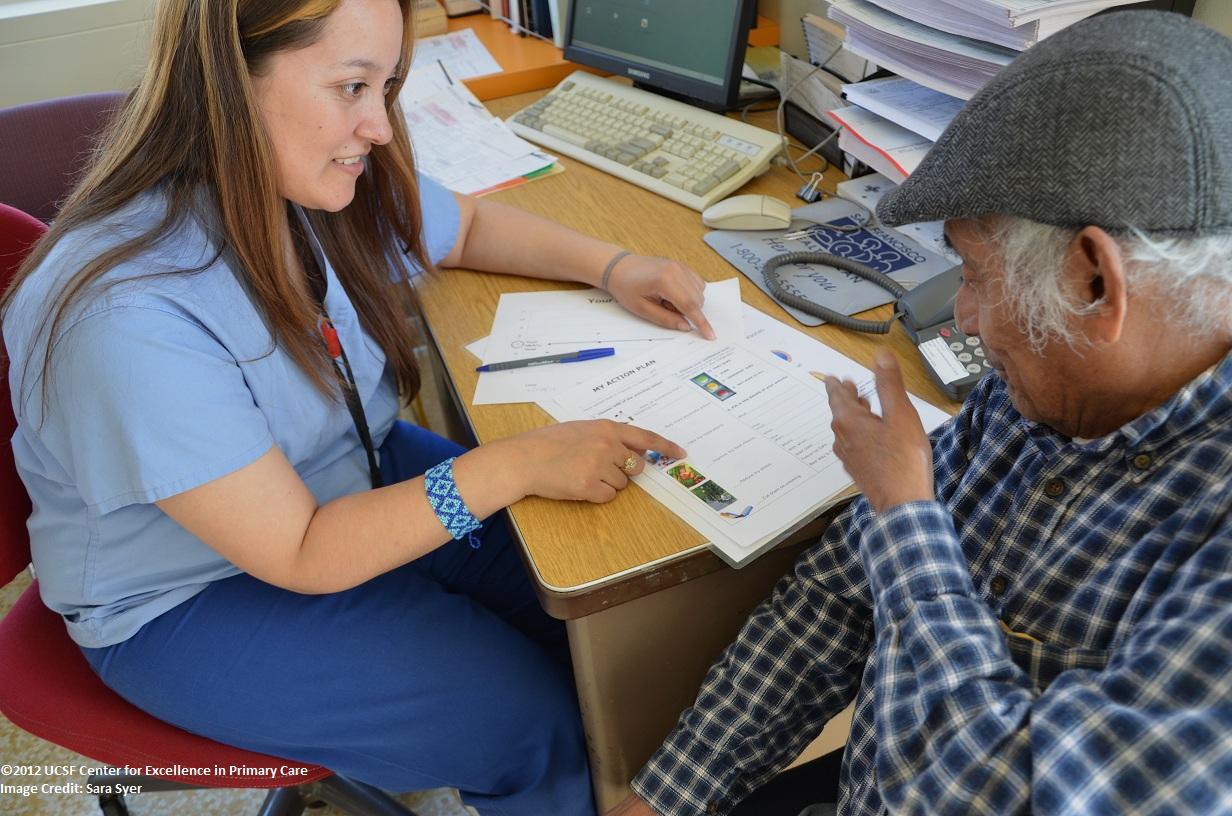 Health coaching is a patient-centered process that promotes longitudinal, relationship-based interactions with patients to engage them in their own care. Health Coaching helps patients build the knowledge, skills, and confidence required to manage their chronic conditions and improve their health. Health coaches empower patients to share in decision making during clinical encounters and to engage in self-management activities in the environments where they spend most of their time, such as home, work, and school.
The Health Coaching training includes:
Overview of Health Coaching
Collaborating with patients (ask-tell-ask)
Checking understanding (Closing the loop)
Basics of cardiovascular risk reduction
Medications for cardiovascular risk reduction
Medication reconciliation
Medication adherence
Setting agendas
Action plans

CEPC has trained over 1,000 people in Health Coaching across the United States and Canada including clinic staff and volunteers, community health workers, and health professional students. We have also helped colleges and universities to integrate health coaching into their curricula.

If you are an individual or an organization interested in CEPC's health coaching training, please contact CEPC at [email protected].