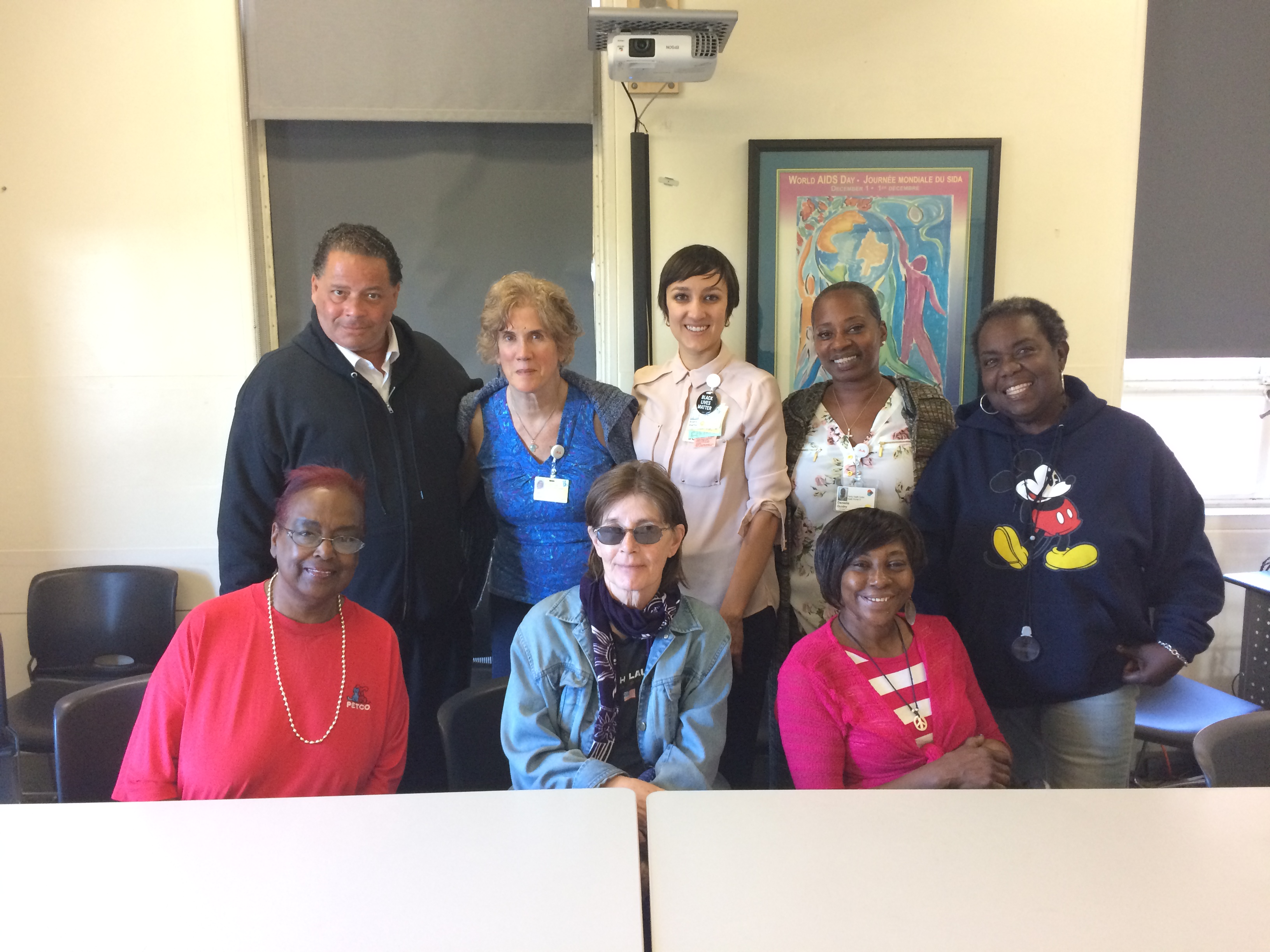 Patients are essential to practice improvement efforts.
They are the experts in their lives and know more than anyone else what it is like to receive care in the practice.
It is important to engage patients and families both as members of the care team and as partners in practice improvement.
Patient engagement is formally defined as patients, families, and caregivers working with healthcare staff in partnership to improve healthcare.
Patient engagement can occur on three levels: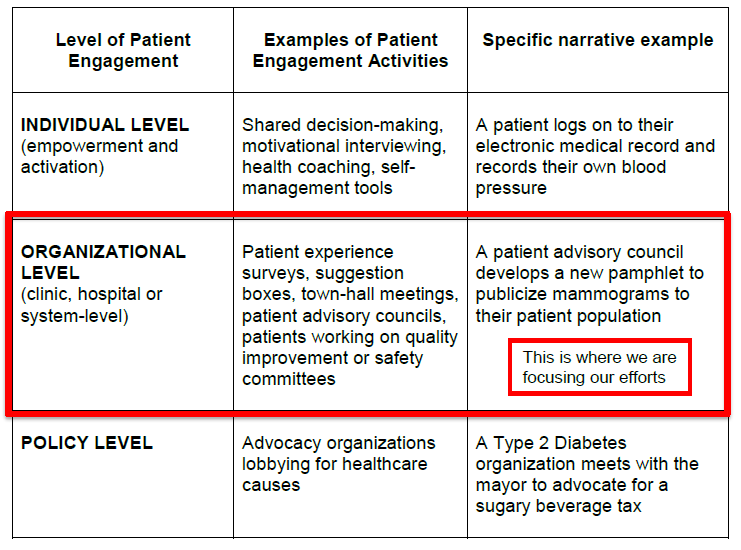 Our patient engagement efforts have largely been focused at the organizational level. Some of our work around patient engagement include:
Webinar Resources
Watch our past webinars here for some tips and examples related to patient engagement!
Publications
Check out our publications page to learn about research evidence for patient engagement!
Family Medicine for America's Health
Family Medicine for America's Health is a new collaboration between the eight leading family medicine organizations in the United States to drive continued improvement of the U.S. health care system and demonstrate the value of true primary care. One effort seeks to engage patients as partners in transforming primary care practices and the healthcare system at large to enhance the patient experience, improve community health, and reduce costs
We will be focusing on bright spots around the country who have already embodied this in their practice. Case studies will be shared here as they are completed.
Tools to learn more
Check out this practical guide from the San Francisco General Hospital Family Health Center: Starting and Sustaining a Patient Advisory Board: a Guide for Clinic Staff on Recruiting, Training, and Engaging Patients to Service as Patient Advisors on a Patient Advisory Board
The Institute for High Quality Care (IHQC) has put together a patient engagement resource library with support from the Blue Shield of California Foundation. Visit their library here.
Watch a video about engaging patients in improving care (Robert Wood Johnson Foundation): Watch NOW!