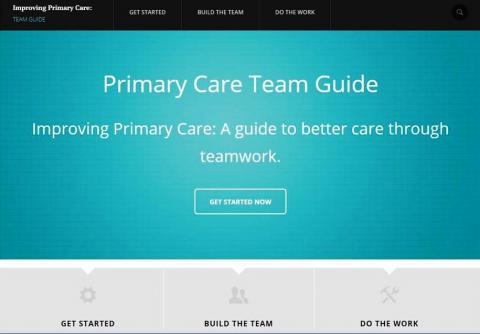 Nationwide, primary care practices are finding that creating more effective practice teams is the key to becoming a patient-centered medical home, improving patients' health, and increasing productivity. The Primary Care Team Guide is a free online tool that helps primary care practices build high functioning teams. This leads to better care, and healthier and happier patients and staff. The Primary Care Team Guide presents practical advice, case studies, and tools from 31 practices across the country that have markedly improved care, efficiency, and job satisfaction by transforming to a team-based approach. 
The Team Guide was developed by the MacColl Center for Health Care Innovation and is based on the innovative approaches of 31 outstanding primary care practices from across the country. These high-performing practices were selected and studied and the Guide developed by a national program of the Robert Wood Johnson Foundation called "The Primary Care Team: Learning from Effective Ambulatory Practices" — or "LEAP."
Please visit the Primary Care Team Guide website here to learn more about these resources.