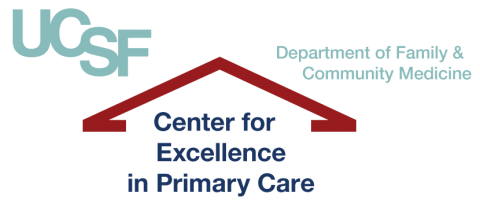 Please join the CEPC this Wednesday for a webinar on easing transitions from hospital care to primary care. Hosted in partnership with the UCSF Center for Excellence in Primary Care (CEPC), with support from Blue Shield of California Foundation, the webinar will feature a presentation from Marin General Hospital (MGH), who partnered with the mobile based platform ZynxHealth to create the nation's first mobile care transitions network. MGH targeted a patient's entire health care experience from, admission to the hospital to their post-discharge health services. MGH simultaneously launched a three-pronged approach which included the use of Carebook (an online mobile platform for patient coordination and secure messaging), the Agency for Healthcare Research and Quality's (AHRQs) Project Red guidelines for all patients, and a post-discharge intervention program for high-risk patients over 65.
As a result, Marin General Hospital saw:
30-day readmissions for patients over 64 years old down trend to almost 8%
Quicker, more efficient communication and messaging (65% reduction in pages)
39% of coached patients had a medication discrepancy discovered
Today, the new electronic coordination process is a part of the daily clinic flow. The use of the application and building of partnerships continues to expand to community health care partners in Marin County.
Read more about their work here. See below for information on registration and dial-in.
This webinar is the third in a series following up on the launch of the Facilitating Care Integration resource center, which offers strategies, tools and best practices for integrating primary care with various domains of the medical neighborhood. Future webinars will deal with topics ranging from pharmacy care to specialty e-referrals. We hope you will join us!
 
Upcoming Webinar Dial-In Details
When: April 29, 12 p.m. PST
What: Easing Hospital Transitions into Primary Care
Who: Dr. Susan Cumming from Terry Winter from Marin General Hospital
Step 1: Dial-In
U.S. & Canada: 866.740.1260

Access Code: 5617817
Step 2: Web Login