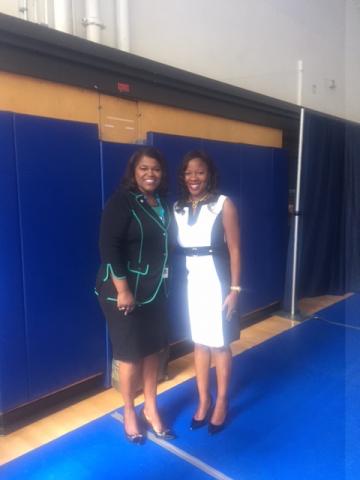 The CEPC is pleased to announce that CEPC director, Dr. Nwando Olayiwola, is recipient of the 2016 UCSF Chancellor Award for Martin Luther King, Jr. Leadership in the faculty category! The Dr. Martin Luther King, Jr. Leadership Award recognizes exceptional leadership beyond the scope of an individual's job, area of research, or student training in furthering the goal of achieving greater ethnic diversity at UCSF. These awards recognize the accomplishments of faculty, staff and students that contribute to diversity and inclusion through exemplary efforts. Recipients demonstrate a commitment to diversity and inclusion through recruitment and retention efforts, teaching, research, multi-cultural programming, cultural competency, community outreach activities, or other initiatives. 
Dr. Olayiwola was nominated by two FCM residency graduates, Drs. Lamercie Saint-Hilaire and Diana Wu, who have been incredible leaders in working with the department and School of Medicine on strategies to address unconscious bias. In her acceptance speech, Dr. Olayiwola highlighted three essential features of leadership in her "movement for diversity, equity, and inclusion - words matter, invest in people, and don't be afraid."
To learn more about the award, click here. Congratulations to Dr. Olayiwola!